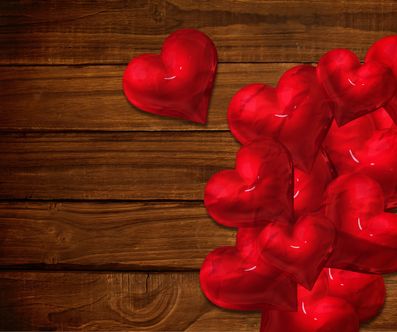 Paul writes
Dear Friends,
The shortest month of the year is here, it's almost as if you'd miss it altogether if you blink. Our thoughts may be looking past February to spring time, Easter, warmer weather and lighter evenings but each day is a gift, even if you need a warm hat. I particularly enjoy a clear, crisp, frosty morning with the signs of spring emerging in the countryside. It reminds me of the renewal of life, as if nature has been quietly preparing for the year to come.
Among the days of February the celebration of St Valentine's Day is prominent. A day to openly express our love for our partners and a reminder that love is the remedy for many many things. The Bible says that God is love. It is the pure essence of his character and being. When we feel love, compassion, concern and yearn to express it we are nearer to God than we could imagine. At those moments it is a wonderful thing to be thankful, that we are made in Gods image to reflect his light and love.
St. Valentine is the Patron Saint of affianced couples, bee keepers, engaged couples, epilepsy, fainting, greetings, happy marriages, love, lovers, plague, travellers, and young people. He is represented in pictures with birds and roses but very little is known about him however. St. Valentine refused to renounce his faith and Christianity and was executed outside the Flaminian Gate on February 14, 269. He secretly married couples so husbands wouldn't have to go to war and refused to sacrifice to pagan gods. He was imprisoned and while imprisoned he healed the jailer's blind daughter. On the day of his execution, he left the girl a note signed, "Your Valentine."
As we go about our daily routines it would be amazing to think that in and through our Christian lives we are preparing the ground for Gods love to burst into life and blossom in others hearts and minds. As I said earlier, each day is a gift, a gift to love and serve the Lord. Our lives can have just as much or greater impact in the world as the great saints and be examples to others in the future.
A prayer for February.
Dear Lord, help us to remember that with you there is always something going on, especially in the quiet, still days. We celebrate that you chose us to share your love in the world and as we do you are nearer to us than our limited understanding can comprehend. Amen