Safely Stuck? 03 May
There's a post doing the rounds on Facebook that reads,
"You're not stuck at home, you're safe at home!"
Like so many such posts at the moment, it's designed to be motivational. And, for me, it's hectoring and patronising. A pandemic, like any other crisis, is not experienced in the same way by everybody. Or I think by any two people.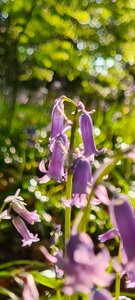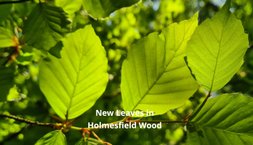 I am indeed safe at home, and I thank God for it. I'm "stuck" with my wife, who is also my best friend. I'm healthy in body and mind. The weather has so far been good, and I'm not on the kind of "double-lockdown" that so many other people are because of health reasons. We can get supplies, and because we're in this area we've got access to woodlands and walks, currently bedecked with bluebells and lambs, and serenaded by beautiful birdsong which we can now hear so well because of the lack of traffic. And the times in between, we've got a garden and plenty of other things to do.
(It's not all a bed of roses. As the owner of a small business that deals in people contact, I'm currently earning no money whatsoever).
But I have friends – old and very young – instructed to stay completely within the confines of their homes. With a bitter irony these are often the most outdoor-loving people I know. Some are ministers whose greatest love in life is getting out among their parishioners and making face-to-face contact. Many people live in high-rise homes and highly populated city areas where 'real' isolation means staying in. And that's to say nothing of those – all over the world – who have no home in which to be either safe or stuck.
I have friends too who have issues with stress, anxiety and depression. Last week I presided at the funeral of a family member who had died in a nursing home of COVID-19. Of all his extended family and friends, we could only have five at the service, and they were sitting far apart in the pews. And then going to their respective homes to be isolated again.
And then there are countless numbers who I don't know who are locked down with people who are physically or emotionally abusive to them.
So actually a lot of people are stuck at home thank you, and the shared post is a slap in the face to them, not a motivational statement.
Someone I spoke to recently has lost their partner. Not to Corona, it was before that, but close enough for the grief and isolation to be endured at the same time. They confided in me that they felt deeply angry with God, and then guilty for being angry with God.
If that chimes with your own experience then please don't feel guilty. It's really OK to be angry with God.
If you don't believe me go and look at the bible. Start by looking at the opening lines to the Psalms. For every cry of joy at God's goodness there's at least one cry of anguish directed straight at God. Loads of 'em! Perhaps the best known to Christians is Psalm 22, its opening words shouted by Jesus from the cross. "My God! My God! Why have you forsaken me?"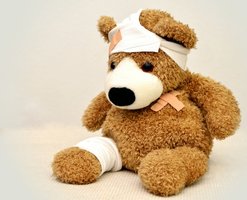 Lots more too throughout the Old Testament. The prophets are a great source, but if you want my favourite go to the second half of Jeremiah 20. That's a belter! Seriously you can hear the thud of the teddy bear hitting the floor as it's thrown out of the pram!
Then there's a lovely moment in the new testament when Jesus arrives at a home in mourning for the deceased Lazarus. Martha comes out with an amazing statement. She believes that Jesus is the Messiah, the anointed one (she's got this before most of the disciples – but I digress). But this is batted almost casually to one side, because her real question is "where the heck were you when my family needed you?"
It's precisely because God chose to come and be with us in the person of Jesus that we know that he knows how we feel. He's been through everything we have and will, and much worse than some of us will ever suffer. Certainly he knows about loss and isolation. He knows about anger too. Just ask the money changers in the temple, they'll tell you.
God's love for you and for me is infinite, and he really wants you to tell him how you feel. Take your anger to him like the psalmists and the prophets and Martha. Or get angry with him. I truly believe he can cope, and that he'll take it from you.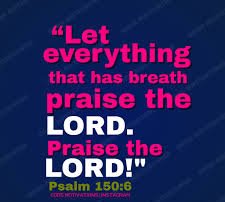 And trust. Please trust God to hear and answer your prayers. He is unfailing. Go back and see how many of those Psalms that open in anguish end in praise. Look at the last Psalm, 150, and how the writer bursting with joy tells us to grab whatever we can pluck or bang and praise God with it! Notice that there are 32 more chapters of Jeremiah after his rant detailing his continued journey. See Martha's joy and wonder as Lazarus walks from the tomb. Most of all see the triumph of Easter morning, a mere two nights after Jesus' cry of desolation.
This will pass. Share your anger with God by all means but know that he has control over how the story ends, and that he wants the best for you.
That through many dangers, toils and snares, he will lead you safely home.
God bless. Keep safe.
PS: If you're a visitor to this site and you don't believe in God then I hope this still gives you some comfort. Can I make a suggestion? Even if you don't believe in God- or you're not sure, why not tell him about your anger anyway? What's the worst that can happen? If he doesn't exist and I'm wrong (I'm not) then at least you will have vented your feelings out loud. I'm not a psychiatrist or psychologist, but I'm led to understand that this can be therapeutic. I yell at electrical gadgets. Feels good sometimes.
PPS: If by following my PS you find you have questions or want to talk, let me know.
Music recommendation: It's secular, not Christian, but George Harrison's wonderful "All Things Must Pass" is one I find massively lifting. Any version will do, but if you can YouTube the "Concert for George" version with crowds of virtuosi on stage, then you are thrice blessed.